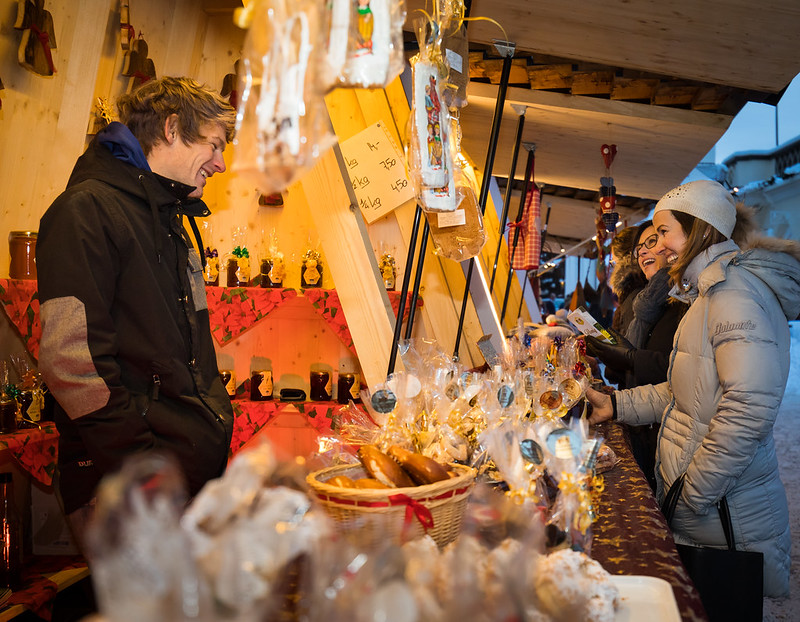 Christmas Market
The scent is that of cinnamon and spices, of mountain wood and home-made cakes, of mulled wine and festively decorated fir trees.
The light is that of the wooden houses all tidy and decorated, the light coming from the Christmas tree and shining in the eyes of the children.
The sweet notes of Christmas carols and cheerful harmony waft through the air.
Tastes reminiscent of Zelten with candied fruit, apple strudel, homemade biscuits.
The warmth in the hands of boiled wool, loden, decorated candles, a steaming cup in the company of friends.
The Christmas Market is the most eagerly awaited event of the year.
2017_Christbahnl_©Tourismusverein_Ritten_Foto_Marco_Corriero